"USE COMIC SANS"
With only a minute and a half left to go in the DARK episode of Judgement Dre, Andrew decided the only way to end the stream would be to go out dancing.
However, even with time up, Andrew's mind had become so broken that he couldn't end the stream, or close the game. Instead, he left DARK open, with the ominous message scrawling across the screen: "NEVER STOP DANCING"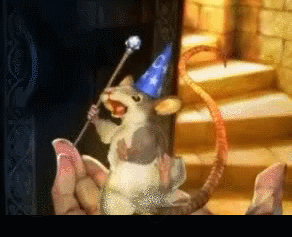 The meme lived on when Phil found a particularly rhythmic rodent in a session of Dragon's Crown.