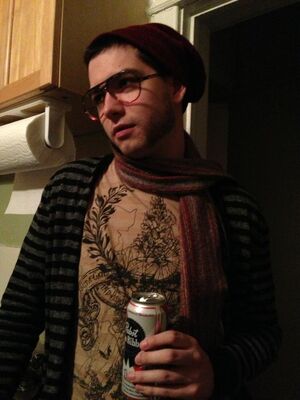 "Figment of the Internet, Writer, Part of Streamfriends @ twitch.tv/streamfriends"
-Twitter bio
Known on the streets as John "Never Stop Dancing" Carson.
Quotes (alphabetical by game)
Edit
Hahn, I'm waiting for you to die so I can take over piloting - FTL: Faster than Light
I can feel space looking at my skin. - FTL: Faster than Light 
He's pretty dreamy. For a head. That body was holding him back. - Lollipop Chainsaw 
John on Twitter
Ad blocker interference detected!
Wikia is a free-to-use site that makes money from advertising. We have a modified experience for viewers using ad blockers

Wikia is not accessible if you've made further modifications. Remove the custom ad blocker rule(s) and the page will load as expected.