"My name is Ali and I'm a friendly ghost witch (big hat, not Madoka). You may have heard me giggle over some games with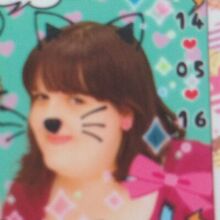 #streamfriends."
-Twitter profile bio.
Also known as Ali West.
Quotes (alphabetical by game)
Edit
This is just gloryholes. - Noir Syndrome
Let me just come over to your house and read this romance novel. - The Sims 3
Was that a stomach attached to a stick? - Star Wars: Conquest
Ali on Twitter.